Waterways & Hydro
The Menzi Muck (MM) is the only machine that can achieve your project goals efficiently.

We can assist you with tasks such as drilling, piling, building retaining walls, bridges, hydro maintenance, pipe installations, pond dredging, river debris removal, beach access and sea wall maintenance.

Our systems and documentation align with exactly what the customer expects.

We can increase efficiency on your job site without compromising safety and minimising environmental impact.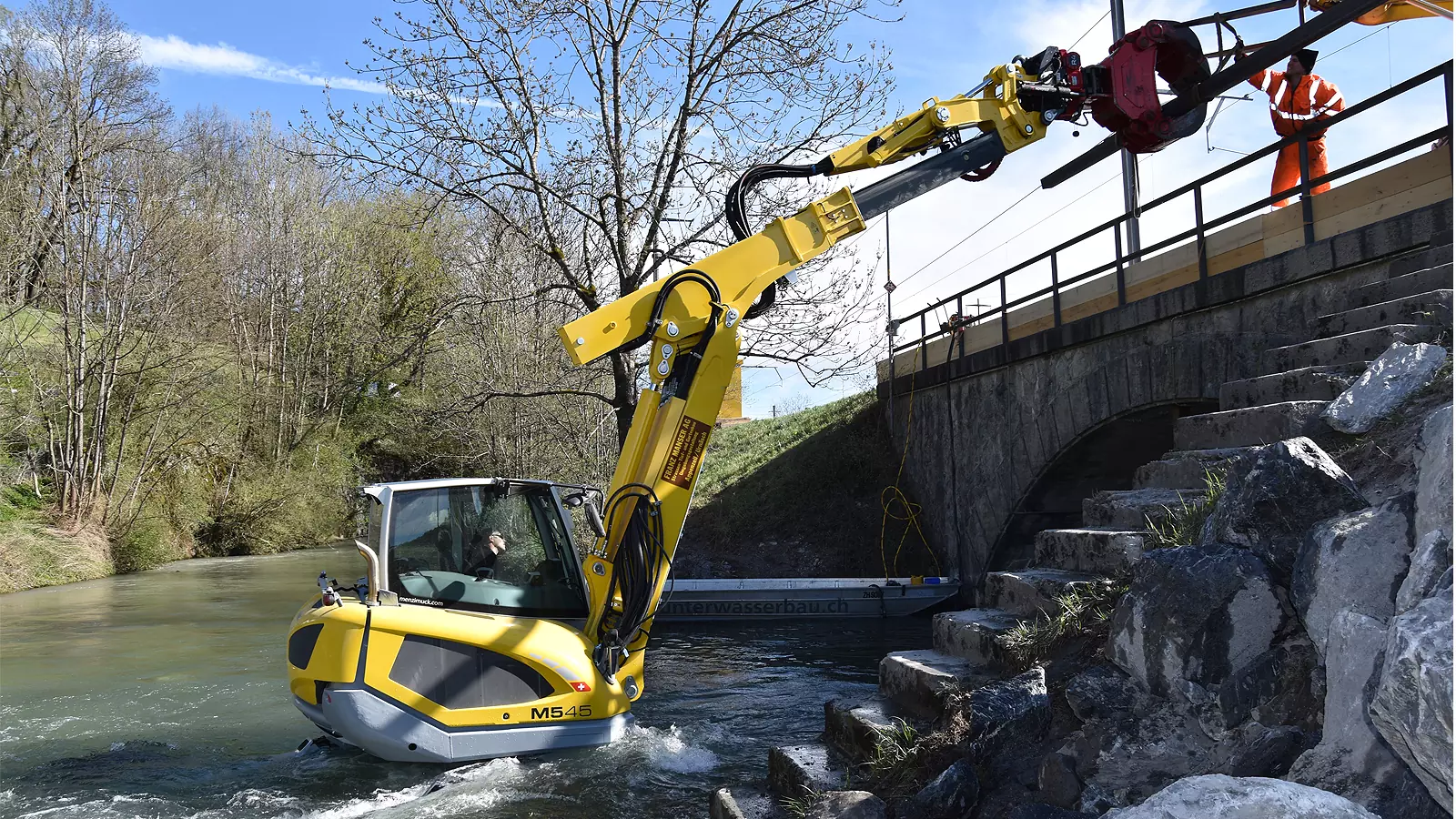 Contact Us
"*" indicates required fields